INKS ON THIS PAGE
---


---
Aviation Foundation
of America, Inc.

121 5th Ave. N.W.
Suite 300
New Brighton, MN 55112


651-255-1999


A 501(c) (3) public charity


---

---


ARRIVAL:
Sunday, September 14, beginning at approximately: 03:00 PM.

DEPARTURE:
Monday, September 15, beginning at approximately: 09:00 AM.
National Air Tour arrivals and departures will extend over a period of time, please see the comments below for more information. The schedule is weather and wind permitting - subject to change without notice.
Comments:
---
The National Air Tour will arrive and depart from Fort Worth Meacham Field. The aircraft will be parked in the main terminal parking area.

Because this is such a long day of flying, arrivals may extend over a period of up to two and a half hours beginning with the estimated time shown.

After deaprting Ft. Worth and while enroute to Shreveport, the tour will pass over the Tyler, Texas airport as a salute to the newly opened Historic Aviation Memorial Museum.
---


* The red arrow on map indicates the airport
where the National Air Tour will arrive/depart.




NOAA
Weather
Forecast

It was about noon on Thursday, July 5, 1928 when the National Air Tour arrived at Fort Worth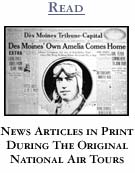 Local Sponsors
Texas Jet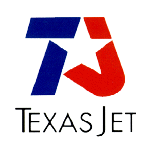 Thanks to Texas Jet for their support of the the Texas stop of the National Air Tour 2003! Their time-honored reputation for excellent service and first class facilities has made Texas Jet an industry leader. That's why, for four straight years, pilots voted Texas Jet one of the Top Ten Independent FBO's in the country in Professional Pilot Magazine's PRASE FBO survey.
Phillips 66 Aviation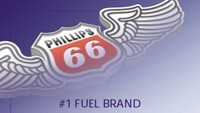 We thank the Phillips 66 Aviation division for their support of the National Air Tour during our Fort Worth stop. The dedication of Phillips to the production of aviation gasoline for domestic consumption contributes to Phillips 66 Aviation's longstanding position as the leading exporter of aviation gasoline to markets throughout the world. Phillips 66 Aviation is a division of the ConocoPhillips Company.
---

Fort Worth Meacham International Airport

What a pleasure to work with everyone at this historic Texas airport. The National Air Tour 2003 loves Texas!

Web site: http://www.meacham.com/



< Back
---
---
ONE TWO

Read The Book Online


BUY A HARD COPY!
---