INKS ON THIS PAGE
---


---
Aviation Foundation
of America, Inc.

121 5th Ave. N.W.
Suite 300
New Brighton, MN 55112


651-255-1999


A 501(c) (3) public charity


---

---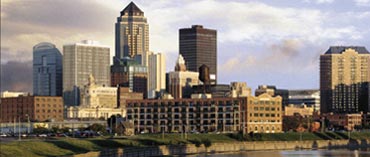 ARRIVAL:
Thursday, September 11, beginning at approximately: 02:00 PM.

DEPARTURE:
Friday, September 12, beginning at approximately: 12:00 PM.
National Air Tour arrivals and departures will extend over a period of time, please see the comments below for more information. The schedule is weather and wind permitting - subject to change without notice.
Comments:
---
The National Air Tour will now depart Des Moines approximately 12:00 noon today (Friday the 12th). The delay is due to IFR conditions (low ceilings and visability) along the route



The National Air Tour will arrive and depart from Des Moines International Airport. Arrivals and departures may extend over a period of up to two hours and fifteen minutes starting with the estimated times shown.


---


* The red arrow on map indicates the airport
where the National Air Tour will arrive/depart.




NOAA
Weather
Forecast

Des Moines was a stop on the 1925, 1926 and 1929 National Air Tours. The 1925 stop was at Fisher Field, which unfortunately had only 1,400 feet of runway.

The citizens of Des Moines were a bit embarrassed when the Fokker tri-motor and Ford 2-AT choose to bypass the stop due to the short, unimproved airstrip. Nonetheless 5,000 people turned out, many parking at the nearby state fairgrounds to the see the 15 airplanes that did land. The tour began arriving with the Scout Plane at 1:37. Beginning at 1:55 the main tour followed all landing within six minutes of each other. They had lunch and were on their way to Omaha just by 3:00 p.m. Iowan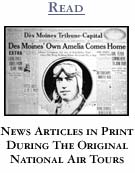 Local Sponsors
DSM International Airport: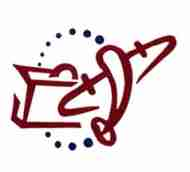 The National Air Tour 2003 wishes to thank everyone at the Des Moines International Airort for truly "making it home" for us during our visit there. Back in 1925 and again in 1926 and 1929 Des Moines was a gracious host to the National Air Tours, 2003 is not exception. Thank you DSM!
Townsend Engineering

Thanks to Townsend Engineering for helping with lunch!
National Sponsors
Pioneer-Hybrid - Thank you!

We would like to thank Pioneer-Hybrid for the use if their hangar for the festivities.
< Back
---
---
ONE TWO

Read The Book Online


BUY A HARD COPY!
---